Hyderabad, the "city of pearls," is a romantic getaway. This city is full of historic monuments, cultural attractions, delicious food, and stunning landscape, making it the perfect romantic trip. Hyderabad has a rich history and vibrant culture. Historic landmarks show the city's historical grandeur. Hyderabad attracts couples with its Charminar and Golconda Fort. Hyderabad has beautiful landscape. Beautiful parks, gardens, and lakes provide a calm getaway from the city's frantic pace. Couples enjoy park walks, lake boat cruises, and nature's beauty. Hyderabad's Mughlai-Telugu-Marathwada cuisine is renowned. Hyderabad's famed biryani, Haleem, and kebabs make it a must-visit for foodies. Though search for the stays which are as beautiful as these places and Also dayuse hotels in Hyderabad are usually located in hotels, but they are separate from the regular overnight rooms and offer a lower price point.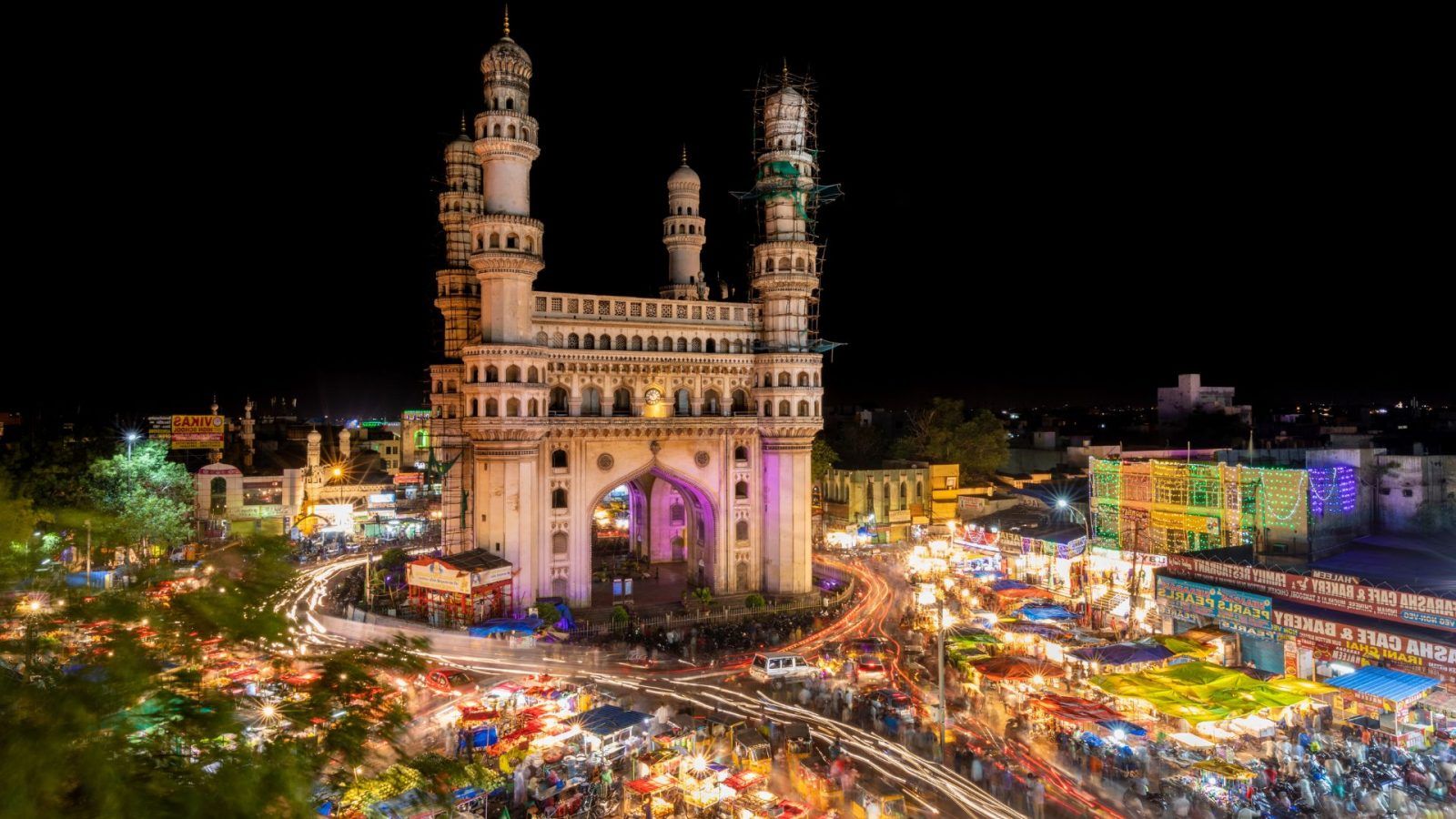 Couples may bond while tasting the food. Hyderabad has a long history and diverse culture. Ravindra Bharathi and Dargah Yousufiin provide classical dance and Qawwali concerts for date nights. Couples may connect while discovering the city's cultural variety. Hyderabadis are friendly and accommodating. Friendly city inhabitants may make couples feel at home. Hyderabad's friendly people and beautiful scenery make it a wonderful dating spot. Couple friendly hotels in Hyderabad that cater to couples provide an ideal setting for getaways and trips alike because to their combination of peaceful atmosphere, modern amenities, and easy access to the city.
Charminar
The most well-known and well-recognized structure in all of Hyderabad is the renowned monument known as Charminar. It is a majestic building with four minarets that rise tall at a height of 56 meters and was constructed in 1591 by Sultan Muhammad Quli Qutb Shah. It is reported that Sultan Muhammad Quli Qutb Shah created the monument to mark the end of the plague outbreak that had decimated the city. Because of this, the monument has come to be seen as a symbol of love and devotion.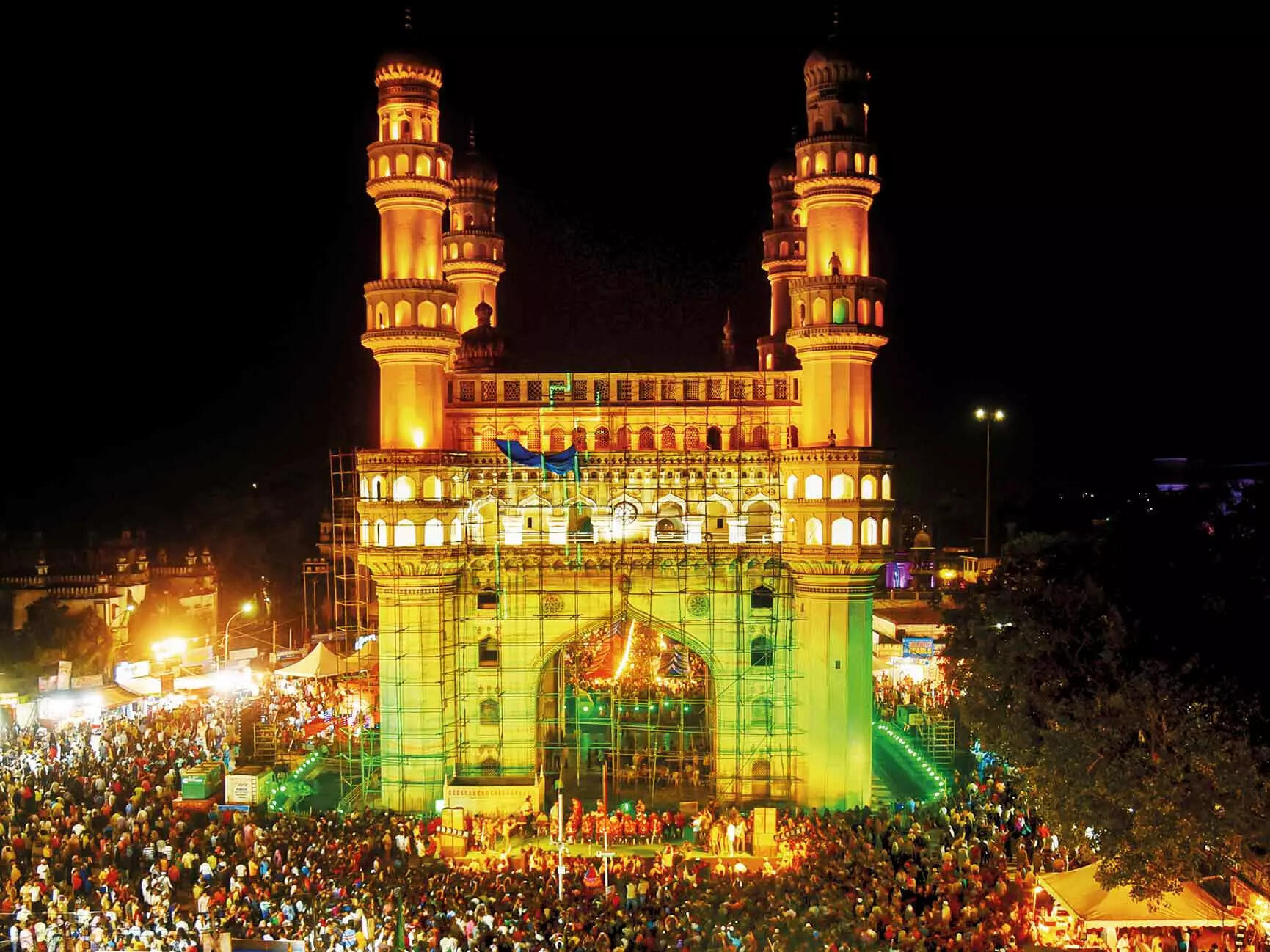 Couples may enjoy a romantic walk around the monument, taking in the beautiful carvings and the enchanting atmosphere of this historically significant location. The monument is home to a number of stores that offer mementos as well as traditional goods from Hyderabad, making it an excellent location for shopping for souvenirs. Couple friendly hotels in Hyderabad are typically located in convenient locations, such as near airports, train stations, or business districts, making them a practical option for travellers and locals alike.

Hussain Sagar Lake
In 1562, under the reign of Ibrahim Quli Qutb Shah, a man-made lake by the name of Hussain Sagar Lake was constructed. It is a vast body of water that has a total area of 5.7 square kilometers and is bordered on all sides by verdant vegetation as well as parks.

Because the lake is such a popular location for boating, it is possible for couples to take a scenic cruise on the water while taking in the breathtaking vistas of the city. The Buddha statue, which is considered to be one of the most important landmarks in Hyderabad, can also be found beside the lake and the best hotels for a few hours in Hyderabad provide travelers privacy, comfort, and convenience during their brief time in the city.

Golconda Fort
History fans and couples alike should make it a point to check out the Golconda Fort while they are in Hyderabad. The Kakatiya dynasty, which ruled during the 13th century, was responsible for the construction of the fort, which eventually became the capital of the Qutb Shahi dynasty. It is a spectacular edifice that embodies the splendor and luxury that was prevalent in times gone by.
Exploring the fort together, marveling at the exquisite design, and taking in the spectacular views of the city from the top may be an enjoyable experience for couples. The fort also puts on a light and sound show every evening that describes the history of the area; seeing this performance is the ideal way to wind down after a long day of sightseeing. Couples can check for the dayuse hotels in Hyderabad that provide privacy, comfort, and convenience, making them an excellent option for couples who want to enjoy a romantic stay without any interruptions.

Ramoji Film City
In addition to being the most well-known tourist attraction in Hyderabad, Ramoji Film City is also the biggest film studio in the whole globe. The film city covers an area of 2,000 acres and is home to a number of attractions, some of which include amusement parks, gardens, and film sets.
Couples get the opportunity to go on exciting rides at the amusement park, discover the film city by going on tours of the movie sets, and discover new places to eat. The film city is home to a number of restaurants that are known for their excellent cuisine, making it an excellent location for a romantic lunch or supper and what about locations for the stays, Let me tell you, hotels for unmarried couples in Hyderabad are typically located in convenient locations, such as near tourist attractions or shopping areas, making them a practical option for couples who want to explore the city together.

Qutub Shahi Tombs
The Qutub Shahi Tombs are a collection of exquisite tombs that were constructed under the Qutb Shahi dynasty in the 16th century. The tombs are an excellent illustration of the Indo-Islamic style of building, and they may be found in the middle of a huge garden.
Visitors may take their significant others on a romantic stroll around the garden, ogle the intricate carvings on the tombs, and educate themselves about the past of the Qutb Shahi dynasty. In the evening, visitors may also see a light and music performance at the tombs, which recreates the splendor and luxury of times gone by. To visit this beauty, you can book Hourly hotels in Hyderabad that can be booked online, and the process is simple and straightforward.
Conclusion
Because it offers something of interest for everyone, including a rich culture, a fascinating history, and a romantic ambiance, Hyderabad is an excellent destination for couples looking for a vacation spot. Every kind of couple may find what they're looking for in the city, from an intimate stroll in a park to an enlightening cultural experience and everything in between.
Because of the city's magnificence and the kind character of its inhabitants, Hyderabad is an absolute must-see for couples who are looking for a romantic vacation destination. Because of its rich history, vibrant culture, and passionate romantic scene, Hyderabad is a perfect vacation spot for couples and Couple friendly hotels in Hyderabad are an excellent option for couples who are looking for a comfortable and private stay in the city because these couple friendly hotels in Hyderabad welcome couples and offer a safe and secure environment, making them ideal for couples who may face social stigma or discrimination. So, When MiStay offers you the top Dayuse hotels in Hyderabad, why go anyplace else?
There are a variety of one-of-a-kind locations inside the city that are perfect for embarking on passionate weekend excursions with the person you care the most about.